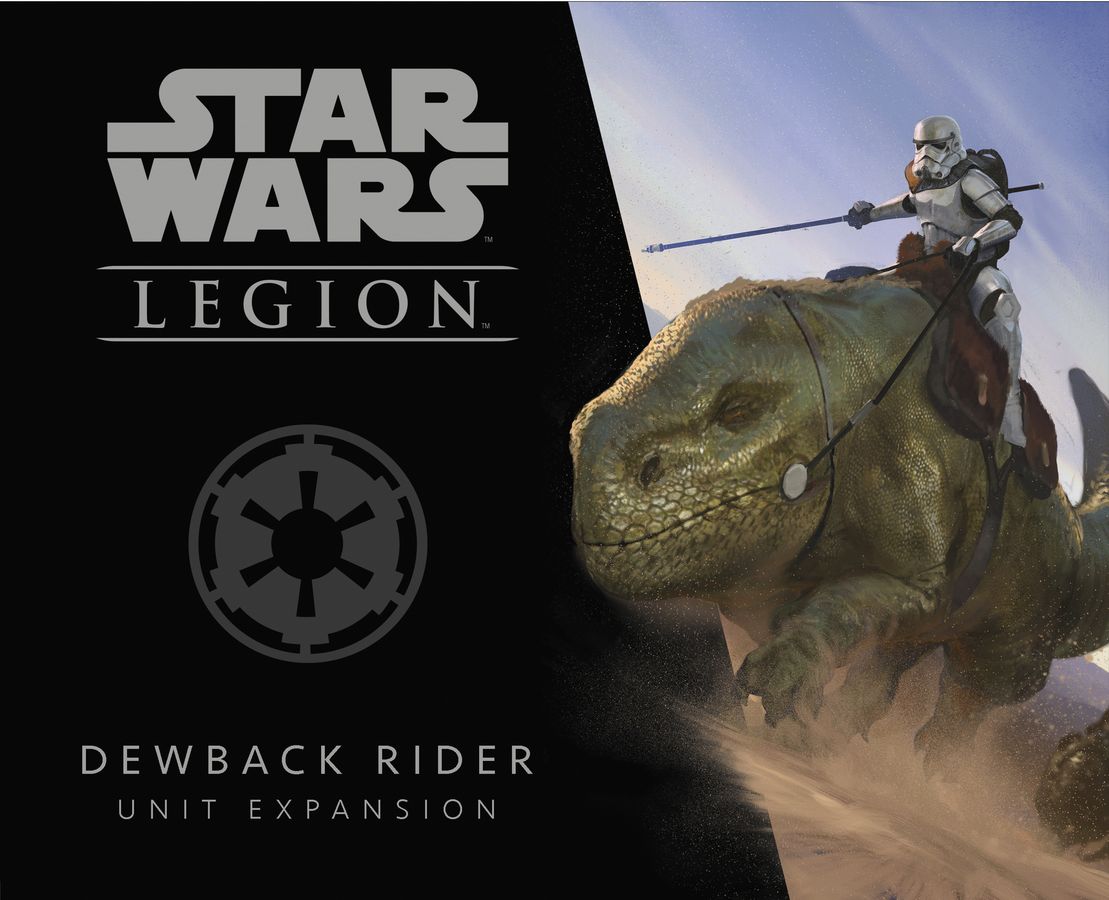 When I first saw Star Wars in the summer of 1977, there was only a brief and far off glimpse of a Dewback, the large lizard-like creature ridden by Stormtroopers on the desert planet of Tatooine. When the original movies were re-released for the 20th-anniversary in 1997 as the Star Wars Trilogy Special Edition, modern digital effects added more film time for the Dewbacks (one of the few changes I don't complain about as a fan).
Despite its only brief cameo in the original movie, Kenner's Patrol Dewback toy in 1979 became a favorite of mine and other first generation fans. I wound up with two in my toy box — one for me and one for my brother — and our Stormtroopers spent many hours marching around mounted on their Dewbacks on our bedroom floor.
One of the joys I find with Star Wars Legion miniatures game from Fantasy Flight Games is the chance to revisit some of my favorite characters and creatures from the Star Wars universe. And, all these years later, I still like playing with Star Wars toys.
The Dewback Rider unit expansion is a chunky model and includes two swappable torsos of Stormtrooper riders. With these bodies, four weapons are offered — a shock prod, a T-21 blaster rifle, a RT-97C blaster rifle and a CR-24 flame rifle. I chose to model my two riders with the standard shock prod and RT-97C blaster rifle. My long term thinking is to get a second Dewback and model the other two weapons on those riders.
If I'm totally honest with myself, I am not a fan of painting primarily white figures. This is also why I've avoided Imperial troops to this point. In my four decades of miniatures painting I can never quite get white figures right and my first shot at Stormtroopers is no different. Fortunately, the sculpt and detail in the model offsets my so-so painting. All said, I've enjoyed getting my first Dewback on the table after so many years.